Tally Accounting
The extensive customization capabilities of Tally Accounting software enable organisations to adapt it to their own accounting requirements and industry standards. Sensitive financial data is protected by strong data security procedures, which also guarantee data integrity and confidentiality. Tally Accounting provides frequent updates and assistance to ensure organisations keep current with the most recent accounting procedures and regulatory changes thanks to its large user base and supportive community. Overall, Tally Accounting makes financial administration simpler, increases productivity, and gives businesses the tools they need to make wise financial decisions.
Busy Accounting
The all-inclusive accounting software programme Busy Accounting was created to fulfil the various demands of enterprises. It provides a variety of tools and functions to manage billing, payroll, inventory, and other financial operations. Businesses can maintain precise and current financial records, produce a variety of financial reports, and guarantee compliance with tax laws and accounting standards thanks to busy accounting software. Busy Accounting streamlines accounting procedures, boosts productivity, and offers firms useful financial health insights because to its user-friendly design and configurable features.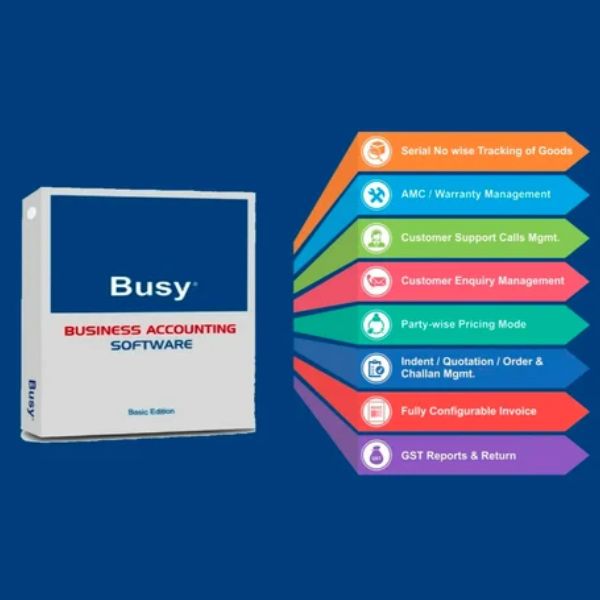 Marg Accounting
Marg Accounting is a powerful accounting software programme that meets the demands of companies in several sectors. It provides thorough capabilities for handling finances, inventories, sales, acquisitions, taxation, and other things. Businesses may use Marg Accounting software to automate their accounting procedures, keep accurate records, and produce reports for data-driven decision-making. Marg Accounting's scalable design and user-friendly interface allow it to be customised to meet the unique needs of small, medium, and big businesses. For companies looking for effective financial administration and control, it provides features including GST compliance, barcode connection, multi-location inventory management, and financial analysis tools.
Zoho Books
Small and medium-sized enterprises can use the cloud-based accounting programme Zoho Books. It includes a full range of functions to manage different financial duties, such as billing, monitoring expenses, bank reconciliation, inventory management, and financial reporting. Zoho Books streamlines the accounting process with its user-friendly interface and intuitive design, making it simple for companies to produce and send expert invoices, track spending, and manage cash flow. Additionally, it connects with other Zoho programmes and third-party solutions, enabling smooth financial operations automation and cooperation. Zoho Books is a great option for effective and hassle-free accounting administration since it provides a scalable solution that can be tailored to match the unique demands of organisations.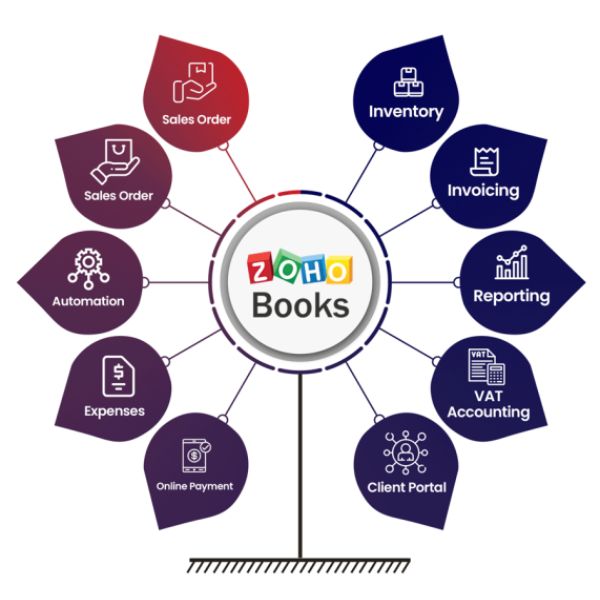 Ouick Books
A popular accounting programme made for small and medium-sized enterprises is called QuickBooks. It provides a number of tools to effectively handle financial operations including billing, monitoring expenses, processing payroll, managing inventory, and financial reporting. QuickBooks makes bookkeeping simple by enabling businesses to manage revenue and spending, reconcile bank accounts, and provide thorough financial reports. QuickBooks also has a user-friendly design and strong features. Additionally, it allows cloud-based access and integration with several third-party applications, giving mobile enterprises flexibility and usability. QuickBooks is a well-liked option for companies searching for efficient financial management because of its reputation for dependability and broad functionality.
Fresh Books
A cloud-based accounting programme made exclusively for freelancers, small enterprises, and service-based workers is called FreshBooks. The platform it provides for managing billing, cost tracking, time tracking, and financial reporting is user-friendly and intuitive. Businesses can simply create expert invoices with FreshBooks, manage spending, set payment reminders, and produce thorough financial reports to have a better understanding of their financial situation. Users may manage their accounts while on the road because to the software's mobile accessibility and integration with a number of payment methods. FreshBooks helps businesses keep organised and accurate financial records while streamlining accounting procedures and saving time.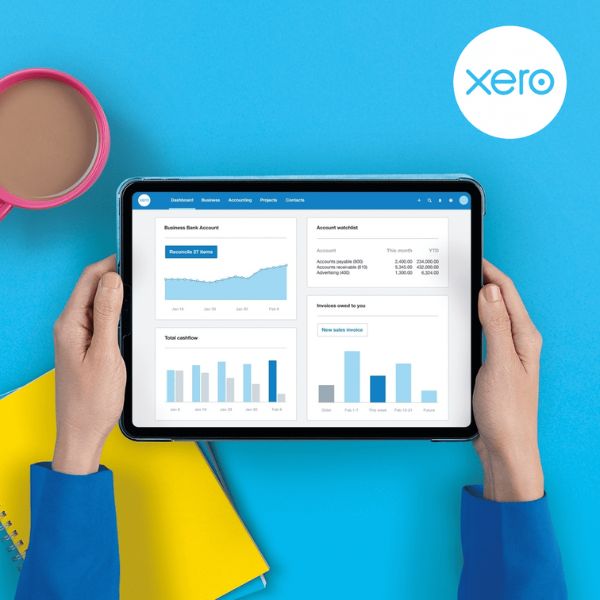 Xero Books
A cloud-based accounting programme for small and medium-sized enterprises is called Xero. Invoicing, bank reconciliation, spending monitoring, payroll processing, and reporting are just a few of the many capabilities it offers to handle financial duties. Xero streamlines accounting procedures and enables businesses to quickly manage revenue and spending, reconcile bank transactions, and provide analytical financial reports thanks to its user-friendly design and accessibility from any device. Additionally, it supports many currencies and interfaces with a wide variety of third-party apps, making it appropriate for organisations with a worldwide reach. For companies looking for effective financial management and real-time visibility into their financial performance, Xero offers a dependable and scalable solution.
Cloud Base Accounting Sofware
Accounting software solutions that are housed on distant servers and accessed through the internet are referred to as cloud-based accounting software. Without the need for local installations or physical infrastructure, these software solutions give organisations the freedom and convenience to manage their financial data whenever and wherever they want. Businesses may use cloud-based accounting software to automate activities, streamline accounting procedures, save and securely access financial data, and work in real-time with team members or accountants. Invoicing, expenditure tracking, bank reconciliation, reporting, and interaction with other business applications are among the capabilities that the programme often offers. Scalability, data security, and user-friendliness of cloud-based accounting software make it a popular option for companies searching for effective and accessible financial management solutions.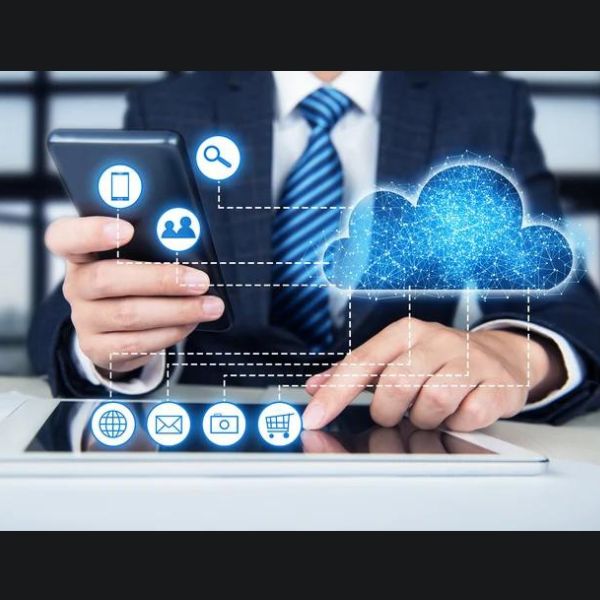 FAQ:
What is accounting software?
Info Shri
2023-05-27T02:35:53-05:30
Accounting software is a computer program or application that helps businesses and individuals manage their financial transactions, recordkeeping, and reporting. It automates various accounting tasks, such as invoicing, expense tracking, bank reconciliation, and generating financial statements.
Great benefits from Shri Associate
We ensures smooth setup of your business in terms of company registration.

We ensure that the process of finalizing the name till receiving Incorporation Certificate is on time with accuracy in documents that needs submission.

We stay with you and guide you in the general working of your organization

Excellent Customer Support